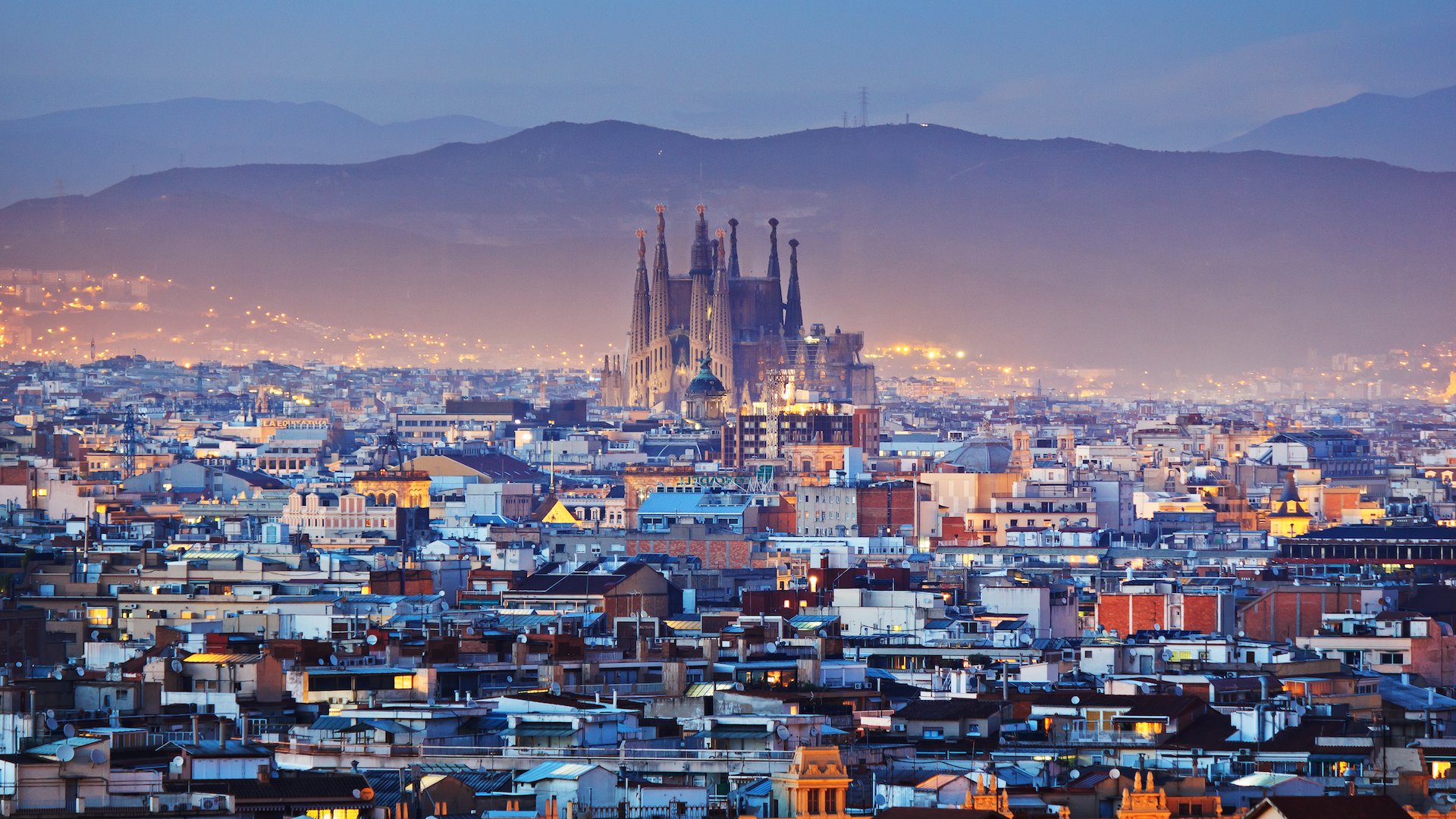 Barcelona has fast cemented itself as the 'go-to' European travel destination. Known for its famous architecture, delectable dishes, white sandy beaches, and favored party scene, there are a plethora of reasons to visit.
With a burgeoning health-food scene and a coffee culture to be admired, visitors can delight in the wealth of healthy gluten-free and vegetarian eateries, cool cafes and refreshing juice bars that have popped up around the city.
Jetting here this summer? We've got your healthy holiday checklist covered.
What And Where To Eat
Best Breakfast:
This trendy eatery devotes itself to green cold-pressed juices and smoothies, homemade nut mylks, raw desserts and organic dishes that are totally waistline friendly.
What To Order:
Start your day right with a berry green acai bowl, filled with healthy goodies including banana, hemp seeds, chlorella, wheatgrass and bee pollen. Don't leave without a raw Oreo cookie!
Best Brunch:
This simple yet stylish restaurant boasts an inviting ambiance and offers an appealing 'flexitarian' menu of mainly plant-based vegan and vegetarian- friendly dishes. You will want to order one of everything.
What To Order:
This spot is perfect for escaping the hustle and bustle. Dig into a chia and flax seed bagel,  and wash down with a luscious smoothie. Treat yourself to guilt-free quinoa pancakes with blueberry soy yogurt.
Best Vegetarian Resturant:
Teresa Carles has become a pioneer of Spanish vegetarian cooking. Revolutionizing 'healthy fast- food', she has taken vegetarian dishes up a notch. The menu is bursting with fresh ingredients.
What To Order:
The unique spelt-flour pizza, but save room for Teresa's enticing desserts.
Best Juice Bar:
This is quite possibly the Willy Wonka's factory of fresh juice. Picture an alluring assortment of pure cold pressed juices, nut mylks, smoothies and wellness elixir shots, of every variety.
 What To Order:
If you can't narrow it down, the Coco Masala chai is dreamy.
Best Coffee:
This intimate establishment has received a name for itself as one of the best places to visit for coffee connoisseurs. Cosy and welcoming, while away an afternoon here.
A modest coffee shop in the Gothic quarter, the coffee is some of the best in Barcelona. The owner creates his own unique blends, which change each season.
Where To Shop
 You can't visit Barcelona without taking a trip to the famous Boqueria market. Explore foods of all varieties, including fresh fish, meat, cheeses, spices, fruit and vegetables, fresh juices and mouth watering desserts.
 Where To Run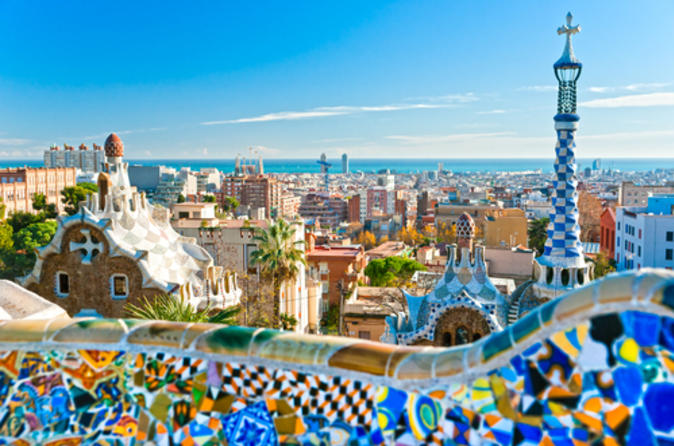 Park Güell
Designed by the famous Antonio Gaudi, Park Güell is an architectural marvel, and one of the city's most iconic places. Made up of futuristic art-deco style columns, pillars and weird and wonderful brightly coloured mosaic statues, it's selling point-the panoramic view of the city and the sea.
Where To Yoga:
 If you need to get your Zen on, Yoga & Yoga offers to try out sessions for just 5 €.
Bike Tours
Ditch the ubers, and experience the real Barcelona by bike. There are many bike rental shops or choose a bike tour as an exciting way to see the sights.
Services:
Keeping healthy is easy with Enables. The innovative digital concierge platform offers expert advice and will book activities, gym classes, tours, food deliveries or even a private chef to your door.
For more travel inspo check out our handy London Guide